Filters for dirt traps
Filters dirt traps are designed to protect equipment and equipment of oil and product pipelines by cleaning the pumped liquid from mechanical impurities, foreign objects, clay, paraffin-tarry deposits and scale formed during the repair and operation of the linear part of the main pipeline.
Filters are installed in pipeline systems of 200 mm, 250 mm, 300 mm, 350 mm, 400 mm, 500 mm, 600 mm, 700 mm, 800 mm, 1000 mm, 1200 mm, operating at pressures from 1.6 to 8.0 MPa (80 kgf/cm2). Climatic execution of "У", "ХЛ" and "УХЛ".
Seismicity of the filter installation area is not more than 9 points on a 12-point scale.
The filter consists of a chamber with a high-speed end gate, process nozzles and a filter element, in the form of a perforated pipe made of corrosion-resistant steel. To replace the filter element is provided a tray or frame-tray with a traction mechanism. The inlet and outlet connections of the product are made in the form of welding nipples to the pipeline or end with a flanged connection with a rotary plug.
Filters are easy to use. The opening time of the clamp shutter is no more than 2 minutes. Replacement of the filter element 10-15 minutes.
By custom, the filters can be manufactured with the opposite inlet and outlet of the product.
Additional reusable filter elements are supplied at the request of the customer.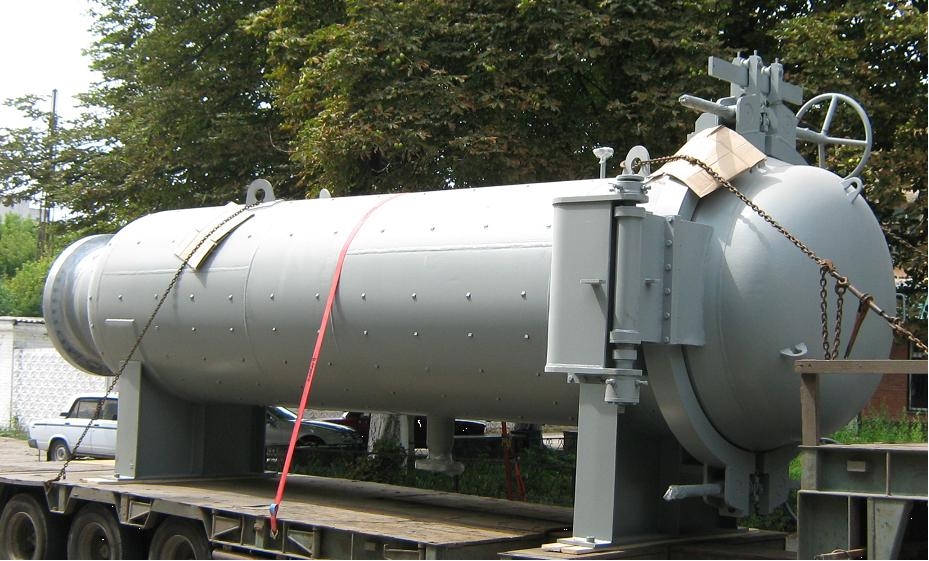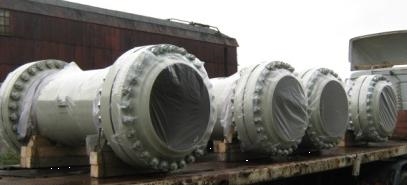 Filters are made in 2 modifications:
Vertical filter is a vertical cylindrical body with elliptical bottoms on one side of which is a quick-detachable end gate.
The filter is mounted vertically on the welded supports. Inside the cylindrical filter housing there is installed a removable multiple-use filter element which is a grate mounted in a frame structure that provides a certain position of the grid and directs the flow of oil.
The filter element is a cylindrical frame covered with a V-shaped net or a perforated casing.
The selection of the filter for specific operating conditions is carried out by the project organization that applies it in the project.